Our services include Gas Fireplace Repair, gas fireplace safety inspection, Gas Fireplace Cleaning, and Fireplace Maintenance, call us today  (+1 7789397489) for  Gas Fireplace Repair West Vancouver and any other questions.
We repair all Gas Fireplace Brands like Valor, Napoleon, Regency, Montigo, Kingsman fireplaces and much more.
Also, we have access to all fireplace parts directly from the gas fireplace manufacturers.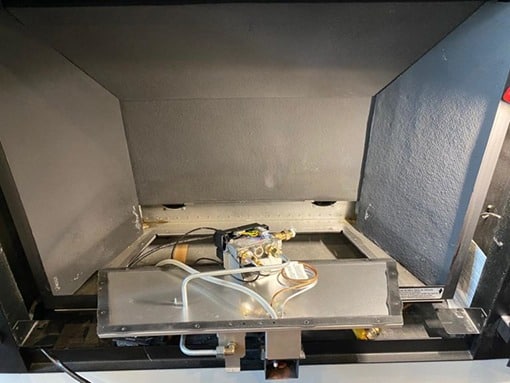 Our gas technicians can help you with all gas fireplace repairs like:
Gas Fireplace Repair
Gas Logs or Insert Repair
Gas Fireplace Troubleshooting
Pilot Light assembly & Repair
Residential gas fireplace maintenance
Gas Line runs and Replacement
Receiver and Remote-Control Replacement
Gas leak test and gas leak fix
Best Fireplace Repair West Vancouver 24/7
Gas Fireplace Service and Maintenance in West Vancouver
For Gas Fireplace Repair West Vancouver Call us now for any problems and also before the busy time of year call us for gas fireplace service and gas fireplace maintenance.
Our gas fireplace service technicians are fully licensed to perform the gas fireplace Maintenance and gas fireplace services in Greater Vancouver and Fraser Valley.
Usually, we vacuum out the fireplace unit, and top of the firebox and also clean the fireplace glass,
and repair any defective parts during fireplace cleaning and safety inspection.
It is recommended by the B.C safety authority that operating gas fireplaces be cleaned and serviced every year.
Emergency Gas Fireplace Installation West Vancouver B.C
At our gas fireplace repairs company, we do repair all gas fireplace brands and fireplace installation.
For Fireplace Repair West Vancouver and also if you have an old gas fireplace and need to be removed, we can do that for you.
And if you need a gas line for your existing chimney can do that for you.
Having problems with blower fans, receiver and remote controls, or gas fireplace venting?
We here to help, we fix Thermocouples, Thermopiles, and pilot flame assembly, Gas control valves, gas logs set, thermostat and wall switch.
Brands of Fireplaces in West Vancouver
For Fireplace Repair West Vancouver, we install, repair and service all gas fireplace makes and Brands in Greater Vancouver and Fraser Valley, here you can choose your fireplace brands such as Valor, Montigo, Regency, Nepolean and much more you can find out below:
KingsMan
Myson
Heatilator
Majestic
Heatilator
Selkirk
Robinson-Willey
Archgard
Heat-N-Glow
Hunter
Gas Fireplace Service Area We Cover
I had the pleasure of connecting with Dave and Skylimit via his Google reviews. User feedback matches his reviews; Dave was very friendly, professional and punctual for our fireplace servicing request. I appreciated his open communication style and how he shared his knowledge with me while working on the fireplaces. I will be giving him a call again for my next service and I would be more than happy to recommend Dave to friends and family!
Kevin Ho
Also, for best Gas Fireplace Repair West Vancouver we offer 24/7 Emergency Service to all of our customers. You can always count on Gas Fireplace company Experts to get to you fast and get the job done right the first time. We use state-of-the-art diagnostic equipment to find the source of your heating and air conditioning problems and fix them fast.